Guelaguetza is the stunning festival celebrated each year in Oaxaca, Mexico, with music, dance, food and drink from this region.
The event returns to the Garden Oct. 7-8. Discover some of the sights, sounds and tastes of Guelaguetza if you are a first-time visitor or a forever fan. 
What is Guelaguetza?  
Guelaguetza means gift or offering, derived from the Mexican indigenous language Zapotec. It is one of the most important holidays in the Mexican state of Oaxaca. The colorful festival takes place every July. 
The origin of the holiday began more than 3,000 years ago as a celebration of the Oaxacan corn goddess. Indigenous people cultivated plants to supplement hunting and fishing. The most important of these plants is maize, which was the basis of the Mesoamerican diet and remains so today. To ensure rainfall and bountiful harvests continue in their land, the communities would come together to honor the gods. The indigenous people dedicated this celebration to Centeotl, goddess of agriculture, to whom they offered gifts and feasts. 
When Spanish colonizers arrived to Oaxaca in 1521, Catholic elements were incorporated into the holiday. For instance, the holidays, also known locally as the Lunes del Cerro (Mondays on the Hill), were set in mid-July to coincide with the day of Our Lady of Mount Carmel. 
What started as a ritual for the gods is now a celebration of Oaxaca's eight culturally diverse regions.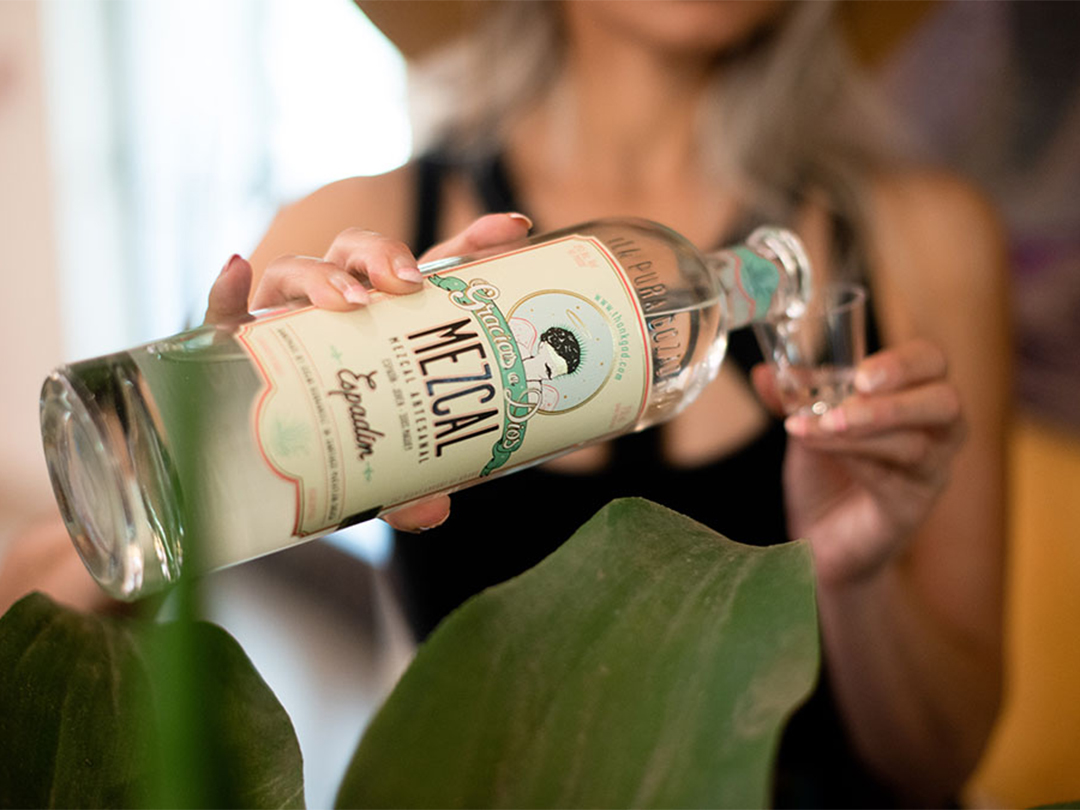 Sample Mezcal 
Made in nine Mexican states from 40 different types of agaves, mezcal is a distilled alcoholic beverage usually known as tequila's smoky cousin. Sample different types of mezcal, as well as mezcal-based cocktails at the event. 
Indulge in Mole 
Mole is a beloved sauce in Mexican cuisine and can be added to various dishes. Sample some delicious mole at the event.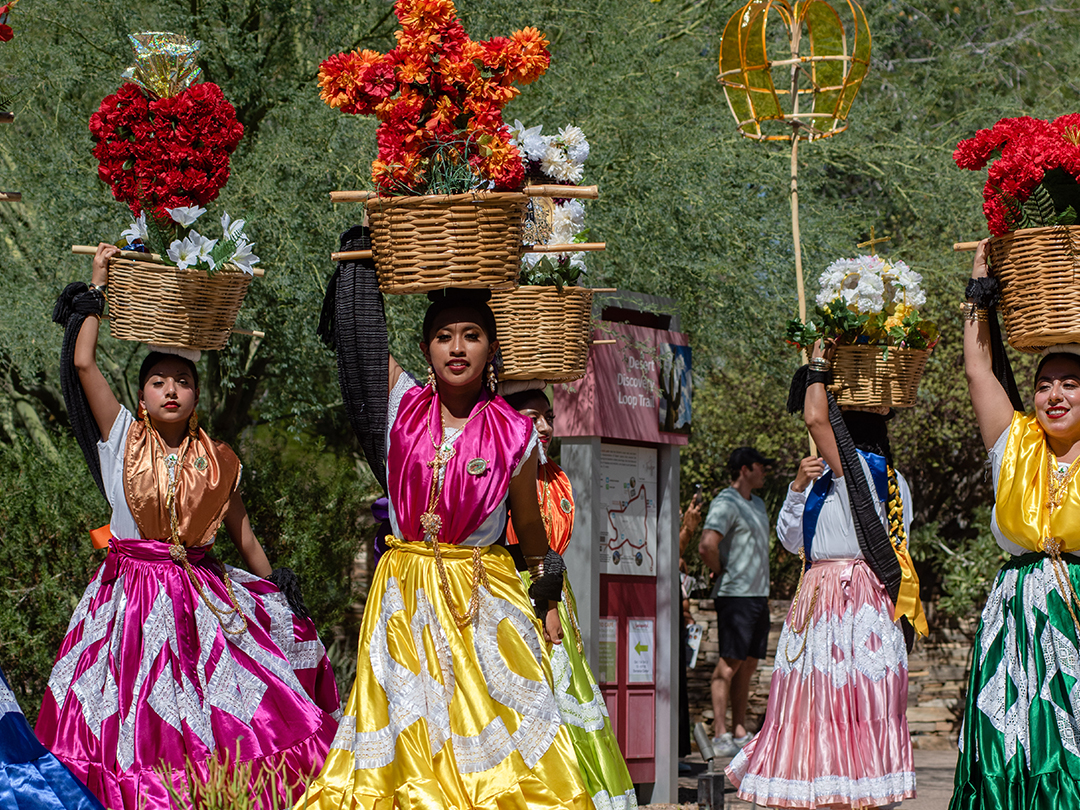 Join the Calenda
Participat in on the calenda (colorful and festive parade) throughout the Garden. Immerse yourself with dancers, singers and musicians as you see first-hand the pintoresque heritage of Oaxaca. 
Meet the Monos de Calenda
Meet these larger than life puppets made of papier-mâché and used in calendas. They are controlled from the inside by a dancer, can come in different sizes, and represent various characters usually dressed in typical clothing of the region. 
See the marmota
Marmotas are among the most festive and joyous components of the Guelaguetza, with their origins rooted in religious traditions. They comprise sizable wooden spheres covered in white fabric, adorned with vibrant elements like papel picado, ribbons featuring various inscriptions, and other decorations. Some of these magnificent spheres can weigh a lot. A skilled individual is responsible for manipulating these enormous spheres, continuously spinning them, creating the illusion of a dance in mid-air. This craft is often initiated at a young age, and it's not uncommon to see children with smaller marmotas participating in the calendas..
Shop till you drop
Step foot inside the mercado with handmade items from Oaxaca with six vendors hailing from Oaxaca who sell traditional and handmade apparel. The vendors include Erica Santiago Mendez from Valles Centrales, Oaxaca; Virginia Perez Reyes from Sierra Sur, Oaxaca; Elida Soriano Lujan from the coastal region of Oaxaca; Olivia Hernandez Ramirez from Itsmo, Oaxaca; and Maribel Vasquez from La Cuenca, Oaxaca.