Natalie Melkonoff
Plant and Insect Ecology Program Coordinator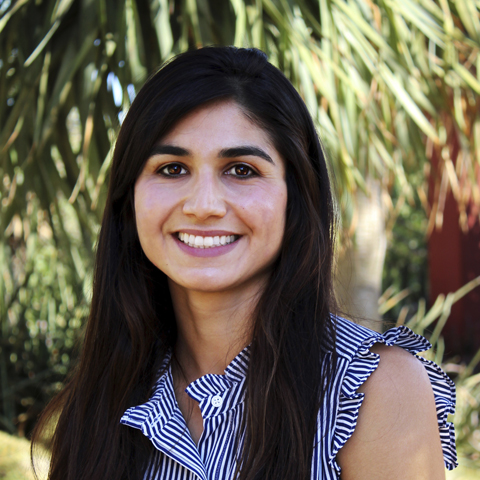 Research Interests
Monarch and milkweed interactions
Beneficial insect-plant interactions
Development of horticultural protocols for native plants
Development of restoration techniques
Science outreach to inspire conservation action
Personal Statement
I coordinate the activities of the Garden's monarch and pollinator conservation initiative, Great Milkweed Grow Out. This program has three main components: native plant propagation for monarch and pollinator conservation, community science outreach and research to determine the best milkweeds for monarchs in the Southwest. The Garden is exploring which native milkweeds monarchs prefer to lay their eggs on, how larvae survive on different species and how milkweed supports beneficial insects. I am currently working on my Ph.D. with a focus on the interactions between milkweed, monarchs and pollinators. I am examining how the physiology of different native milkweed species may change given shifts in climate and how these changes may influence how monarchs use these species as a larval host plant. With the Southwest predicted to get warmer and dryer in the future, the functional relationship between these plants and the insects that utilize them may be impacted, and increased understanding of those impacts will continue to help inform conservation decisions into the future.
Selected Publications
Pegram, K.V., Melkonoff, N.A. 2019. Assessing preference and survival of Danaus plexippus on two western species of Asclepias. Journal of Insect Conservation. 1-9.